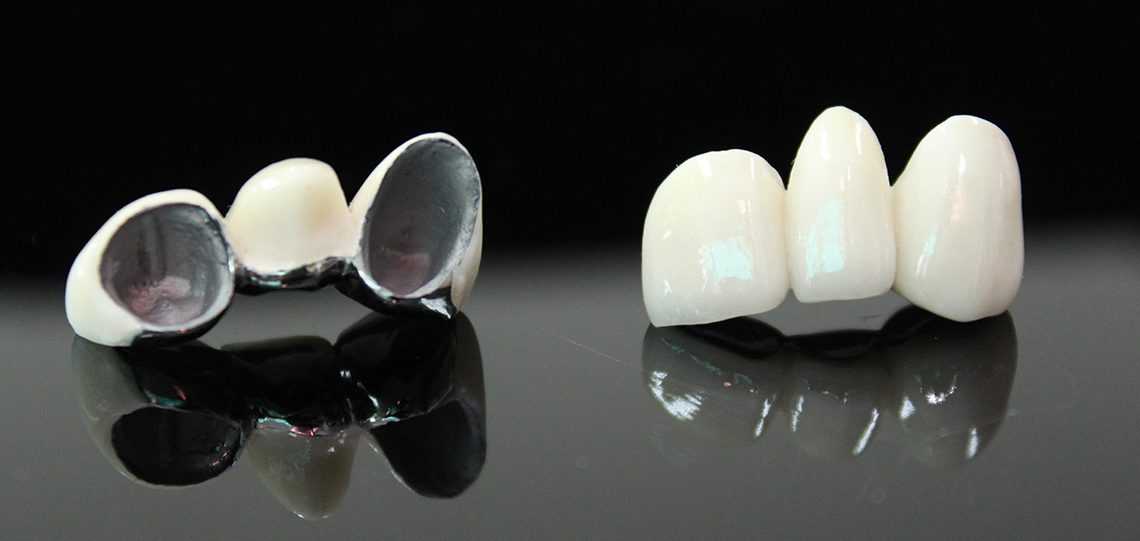 Gnathodontics' ceramics department has extensive experience and training in the proper fit, function, form and esthetics of the porcelain-to-metal restoration. Using Vita VMK Master porcelains, our PFMs give a warm and lifelike appearance and have excellent strength characteristics, fracture resistance and biocompatibility. Vita porcelain provides a gorgeous opalescent quality that exhibits exceptional vitality and luster for unsurpassed esthetic results. Straight from the bottle shade matching is achieved with either the Vita 3-D Master shade guide or the Vita Classical shade guide. Additionally, Gnathodontics can work with your Vita Easyshade System for simple, accurate and consistent shade matching results!
Combining all the advantages of high-purity gold and palladium-based alloy, the high-noble coping provides the ideal background for our talented ceramists, thus furthering our ability to deliver a vitally aesthetic, yet functional, PFM restoration. Durable, biocompatible, and able to be conventionally prepped and cemented, call Gnathodontics to learn more about our gorgeous full-coverage crown and bridge PFM services.
Flat rate Noble alloy PFMs are also available.