Vitallium Frameworks
It is important that we create superior prosthetics for each patient, that's why we do our own casting of every framework, one of the only Colorado laboratories to do so.
Vitallium® is a cobalt-chromium alloy free of nickel and beryllium that provides a strong, lightweight material for cast partial denture frameworks. Used in the dental industry since 1929, Vitallium® has time-tested success for restorative dental applications. It has many advantages for cast partial frameworks, including optimal fit, easy adjustability, and resistance to fracture and corrosion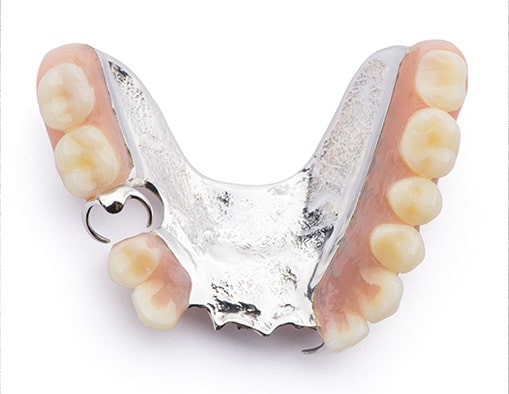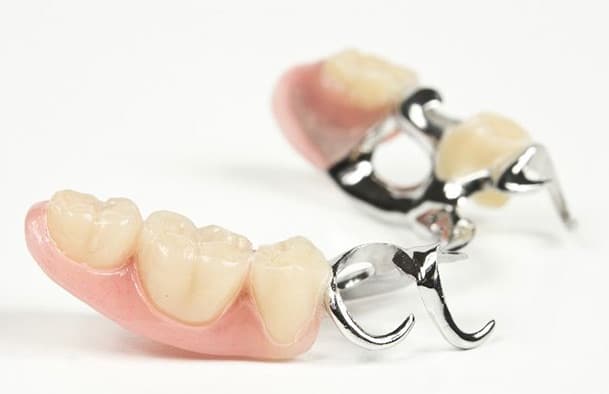 TCS Flexible Partials
TCS-Unbreakable is a high-performance thermoplastic used for the fabrication of removable flexible partials. Its unique formulation offers the ideal degree of flexibility and provides the patient a stable, retentive, aesthetic appliance that is virtually undetectable in the mouth.
Why choose tcs unbreakable from gnathodontics?
TCS Unbreakable is manufactured in the U.S.A. from the highest quality materials.
Lightweight & Comfortable:
Because they're so much thinner than bulky acrylic denture bases, TCS Unbreakable RPDs are comfortable right from the start. Patients get used to them quickly and soon forget they're wearing them!
TCS Unbreakable blends naturally with the surrounding tissue and gums. In fact, they're practically invisible. Younger patients will appreciate the natural look of TCS Unbreakable. Our stringent quality control means they don't vary in shade, you can always count on consistent color.
TCS Unbreakable RPDs are biocompatible, making them ideal for patients who are allergic to monomers found in acrylic dentures.
TCS Unbreakable is ideal for patients who want an aesthetic solution without the cost associated with C&B or implants.
Unlike permanent tooth replacement options, TCS Unbreakable Partial CUP technique.